Our tasty eggs are over 40 years in the making. Now, as one of the largest egg producers in Australia, you can trust our products to be delivered with love and handled with care.
At Pace Farm we don't just supply farm fresh eggs, we also offer dried products to kitchens and manufacturers all across the country! If you want eggs in a more convenient powder form, choose Pace Farm. You can get cracking in the kitchen thanks to our great products!
Contact us on 1300 653 447 if you would like any further information on our dried eggs or click here to get in touch.
egg yolk powder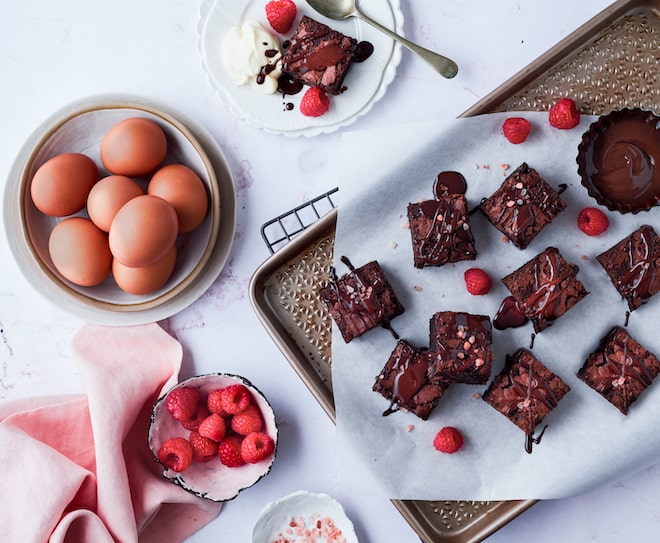 Want to mix it up and use egg yolk powder rather than getting your hands dirty with fresh egg yolk? Pace Farm are the eggsperts when it comes to powdered egg yolk.
As one of Australia's leading providers of fresh, frozen and dried egg products, we can tell you everything you need to know about dried egg yolks. In just one single egg you are consuming over 10 essential vitamins. The only drawback to this cooking staple, is limited shelf life and the potential for contamination.
The often underrated pasteurised egg yolks still have essential nutrients with added benefits, such as extended storage time and easier use when making things like ice cream and sweet or savoury sauces. Despite their long life it's important to note that once you add water you will need to use the reconstituted egg yolks immediately.
Imagine if you could avoid the slimy inconvenience of separating liquid egg yolks from the egg white? You would no longer have to wrestle with the rogue shell pieces defiantly clinging to your yolk or the oozy mess that's left on the kitchen counter after your mammoth battle with the oval shaped delight?
What exactly is dried egg yolk powder?
The powder is made up of spray dried, pasteurized egg yolks. Pasteurisation is a process where fresh food is heated to kill any harmful bacteria. National and international retailers and commercial kitchens may prefer this over a fresh free range option as it's a good emulsifier and doesn't require refrigerated or frozen storage.
A common misconception is that a powdered form of any food is filled with harmful preservatives and additives, making it less beneficial than its fresh equivalent. Pace Farm is here to crack these myths open and confirm that our dried products are still filled with key nutrients and are completely natural.
You can free up your chilled liquid storage and ditch the fresh egg yolks when baking or cooking the perfect hollandaise sauce with our convenient egg yolk powder. Make room for that delicious homemade ice cream (using egg yolk powder) and throw out your frozen yolk that is sulking in the bottom of the freezer.
Sweet and savoury applications
There are a range of recipes that require salted egg yolk powder, from sweet to savoury dishes and everything in between. Those that are proficient in the kitchen will prefer the convenience of their pasteurised egg yolk. The egg yolk's binding quality makes it useful for cosmetics too.
Take your breakfasts to the next level with home made mayonnaise and hollandaise sauce. Our egg yolk powder is perfect for dried batters, doughnuts, biscuits, pastries, cake mixes and even pasta! You can use this dried egg product in any recipe that requires a thickening agent or emulsification properties. Our retailers world-wide swear by it!
eggcellent products delivered straight to your local supermarket.
whole egg powder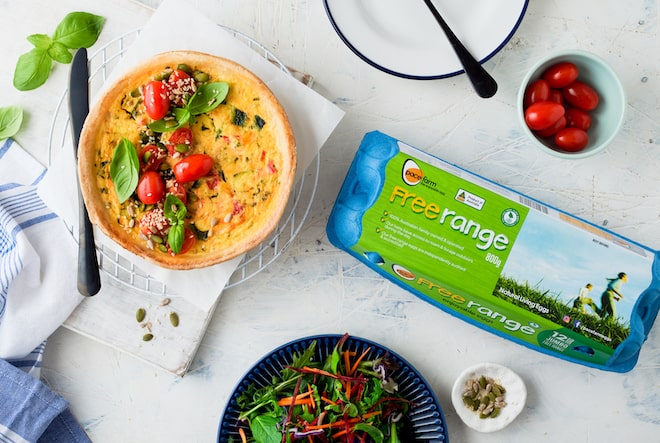 You're more likely to pick up a fresh carton of eggs at the supermarket then look for dried egg powder. It might be because nothing beats the satisfaction of cracking an egg on the side of a pan or seeing the golden yolk oozing out of your breakfast burger. We could never deny the goodness of fresh eggs. However, there are several benefits and even advantages to powdered eggs especially when it comes to commercial use.
Taste and application
You can use them for pretty much all the same meals and sweet treats that require a liquid whole egg. The consistency and texture is uniform and free flowing, similar to powdered milk which means you'll avoid a mess in the kitchen. Contrary to popular belief, they taste just as scrumptious as fresh eggs! Egg powder is perfect for industrial bakers and those travelling on the road that need an alternative to liquid eggs for their favourite dinner time meals.
Whether you are making an excellent egg wash or wanting to whip up quick and easy scrambled eggs, Pace Farm's whole egg powder products will fulfil your culinary needs. We sell locally manufactured whole egg powder in bulk quantities with 15kg multi-walled bags. Another advantage of dried whole egg powder is the longer shelf life, the option to ditch your chilled liquid storage and no risk of bacteria contamination.
What exactly is dried whole egg powder?
This dried staple is made from dehydrated whole eggs. The process begins by collecting the fresh farm eggs with the option of either cage or free range, they are then broken, blended and spray dried. The process is similar to other powdered alternatives that you see on the shelves. The powder can be rehydrated with one part by weight of whole egg powder to three parts by weight of water. The powder still contains the same nutrients as a normal egg and is completely natural.
The untold story
During the Second World War rationing food was tight and dried egg powder was a government response to limited fresh liquid eggs. Both civilians and those serving on the front line used the powder to supplement the egg allowance. Families were given one tin or packet of dried eggs every two months which was equivalent to 12 fresh eggs. However, people missed the oozy goodness that they started holding chicken hostages in their backyards in a desperate attempt to have unrationed eggs. We still use spray dried fresh eggs to this day, primarily in packet cake mixes, packet crumb mixes, cosmetics, biscuits and health drinks.
when you pick dried egg products for your kitchen, you don't have to compromise on quality.
egg white protein powder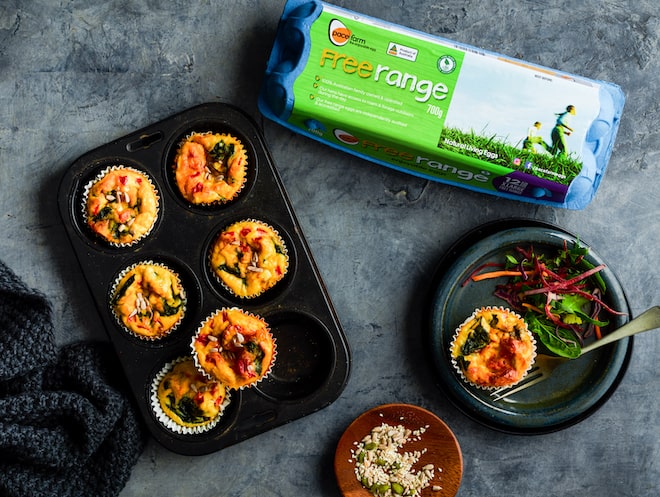 You might have heard about egg white powder for baking? Maybe you've unknowingly enjoyed it while munching on your supermarket bought doughnuts or relished the convenience of dried cake and pancake mixes on a rainy Sunday. However, have you heard about the power of egg as a protein powder? The often underrated superfood has proven to be successful with those seeking a natural way to build muscle. It shares similar qualities to whey protein powders but is better digested as it's not dairy based. Our egg protein powder is lifting the bar among other protein powders on the market such as pea, casein, hemp and soy protein.
We are the trusted egg white powder manufacturers for a range of commercial clients. Our whole egg powder is made from fresh cage and free range eggs. You can purchase locally manufactured powder in bulk quantities with 15kg multi-walled bags or imported egg powder that's available in 20kg bags. After 40 years in business, you can trust our quality guarantee. This is because we have implemented measures and testing procedures in our food laboratory, as outlined by the FSANZ. Pace Farms regularly looks for ways to improve our standards of operation to ensure we are continually producing the best egg white protein powder.
What are egg white protein powders made of?
As the name indicates, it's a protein powder made from egg whites which we also refer to as dried 'albumen' (the part that isn't the yolk). Consuming dried egg white powder leads to lean muscle growth. This is because it has the best source of protein available with a biological value of 100. For those that are shaking their heads in confusion, a biological value is a measurement of protein absorbance. The maximum value you can expect is around 100, which is why egg white protein is preferred over its alternatives.
Dried egg albumen powder originates from a fresh egg that has been pasteurised. We like to keep things natural and honest at Pace Farm which is why you won't find any preservatives or additives in our egg white powders. We also offer whole egg protein powder and egg yolk protein powder which has the same vitamins as the albumen protein powder. However, the yolk contains higher levels of selenium, iodine and phosphorus than that of a pure egg white protein powder. Despite the higher vitamin and nutrient levels of the yolk, the best egg protein powder is made from egg whites which avoids some of the harsher side effects of the whole egg and contains less calories.
The health benefits
Egg whites and protein powder provide a considerable amount of free flowing protein. The powder contains all nine of the essential amino acids to increase muscle protein synthesis and ensure your body is functioning at its best while you focus on fitness. Similar to whey protein concentrate, egg whites are one of the highest sources of leucine which is a key player in the game of muscle growth and health.
Our organic egg white protein powder is perfect for those that are lactose intolerant as it is dairy-free and doesn't cause spikes in blood sugar like most whey proteins. Egg white protein powder is gluten free and has fewer calories than a fresh egg due to its concentrated form.
Additional advantages of egg white albumen powder
You'll find that there are an array of advantages to adding ​​egg white albumen powder to your diet. We have covered the two leading benefits: a high dose of protein and a nutritional value. This dynamic pure egg white powder can also be beneficial for patients' muscle recovery due to the branched chain amino acids. When consuming egg albumin powder, you don't have to worry about food poisoning, bacterial contamination or salmonella. You'll also have more chilled storage and less mess in the kitchen when swapping out your liquid egg whites for an egg white protein supplement.
Get cooking with albumin egg powder
When we talk about introducing unflavoured egg white protein powder to your diet, your mind might go straight to protein shakes and we can't blame you. Egg whites are the perfect ingredient for those post-workout beverages. However, you can really shake it up with egg albumin protein powder by putting it in your fluffy pancakes in the morning or adding a dash to your protein balls which make the perfect mid-day snack. Don't be deterred by the powdery texture, you won't notice a difference in taste!
eggstra great taste's a given with our products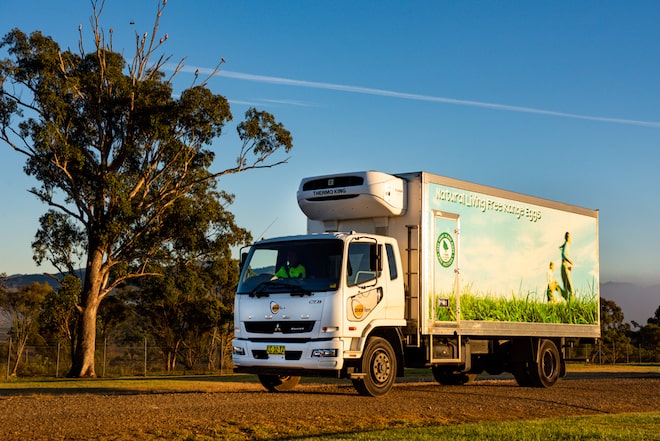 our quality and quantity guarantee
We are a trusted supplier of commercial kitchens, industrial bakeries, hospitals and schools Australia-wide and internationally. This is because extensive measures are taken to ensure we are producing a large quantity of dried egg powder without sacrificing on quality. Our products are rich in lecithin and all of our dried eggs are fully guaranteed, if stored correctly in a cool dry place.
We have compiled further information about our dried egg powders, packaging, reconstitution instructions and storage details here.
contact us
If you have any enquiries about Pace Farm's dried egg products, our manufacturing process, or any other questions, please call us on 1300 653 447 or click here to talk with us.